TAURUS G3 9mm
By: Firearmsnews.net
If you are in the market for a great 9mm pistol for a low cost, you will find the Taurus line of 9mms hard to beat. I own several Taurus firearms not because they are cheap, but because they are great guns at a good price.
My Taurus G3 was purchased to use for gun range duty only and has been modified for my personal needs. Since it came with 15 round and 17 round magazines I already had a good start.
Here is a list of modifications I added.
Stainless Steel Recoil Assembly Guide Rod
Stainless Steel Striker Guide
Mounting Plate for Optics
Burris FastFire 3 Red Dot Optic
2 Mec-Gar 20 Round Magazines with sleeves
Rail Mounted Tactical Light
I have several friends who own Taurus G3, G2C, and other 9mm Taurus firearms. We all have one thing in common, and that is the enjoyment of shooting accurate low-cost guns without the fear of wearing out an expensive firearm.
Men and Women are finding it necessary to learn firearm safety and proficiency due to current state of our country, and to get concealed carry licenses.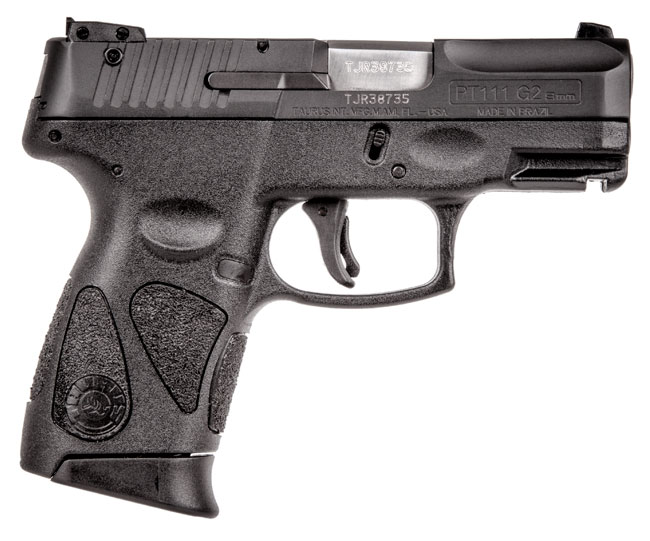 My wife, daughter and their friends are also learning the fun and excitement of spending a day at the gun range. My wife prefers a 9mm Taurus PT-111 Millennium G2 for her range gun.
My nightstand gun is a Taurus G2C with a Streamlight TLR-6 Flashlight and Red Laser.
I am not A Taurus Fanboy, as I enjoy using and collecting firearms of every brand. I do not mind putting a lot of rounds through my Taurus guns since they are reliable and low cost. I also find it cheaper to shoot 9mm as compared to other rounds, and my 9mms are all Taurus brand firearms.
In Conclusion: If you are new to pistols, a collector, an occasional shooter, or any firearms enthusiast you cannot go wrong with the Taurus G3 9mm as a gun that will serve your needs at a low cost.